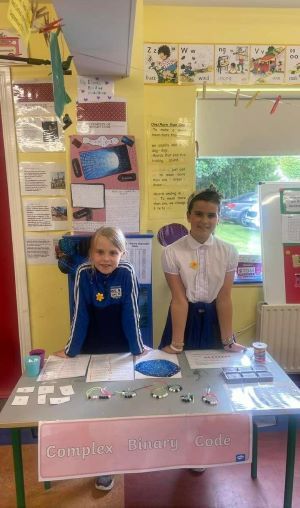 Science Fair Kiltallagh N.S. June 2023
We had a wonderful Science Fair in our school on Friday June 9th  which was an amazing success! All the pupils from the infant classes right up to the senior room all created and partook in a variety of Science Projects. Fascinating projects included:
The Complex Binary Code
All about Teeth
Building a Robot using a Gear Motor
Phoebe's Woodland
Catapulting Frogs
Magnet Maze
Marble Run
Our Sailing Boats
My Amazing Aeroplane and
The Story of Strawberries!
We are so proud of all our students and their interesting and innovative ideas!
https://fb.watch/l9NWtkzBYR/