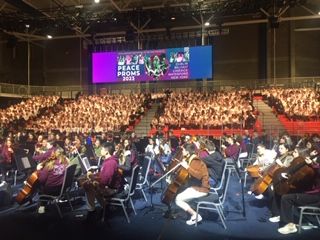 Peace Proms Performance 2023
After months of preparation and practicing, the day finally arrived for the real performance on Sunday January 29th. After an early start from the Kingdom-for some 8 a.m. we arrived in Limerick-buzzing with excitement! It was truly an amazing experience for everyone participants and audience alike.
Our favourite performances were 'Sky full of Stars' by Cold Play and 'You're the Voice' by John Farnham.
Here is a taste of some of our performances!