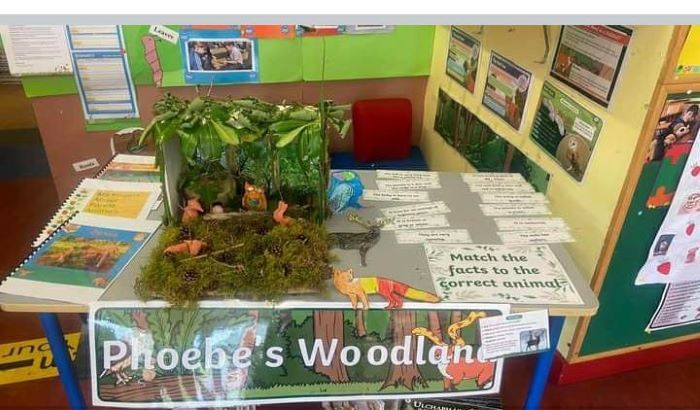 Phoebe's Wonderful Woodland -Science Fair 2023
Phoebe from 3rd class did a wonderful project on woodland creatures and their habitats.
Owls, rabbits, foxes and deer were some of her chosen creatures to study. Using clay, Phoebe created her barn owl, a Sika Deer -complete with antlers and a wild rabbit with a very cute fluffy tail!
They were all tucked away in their homes which were created from recycled cardboard and foliage from her garden and hedges.
To test to see if the invited guests were listening intently, a match the animal with the fact quiz was created by Phoebe. All in all , Phoebe reported back top marks for everyone in the audience!